CH. KAI DEN'S CHANGE OF PACE
"Piper" has teamed up with Michael Silva of Shadowbrook Farms!
Have fun out there guys & many thanks for giving her the chance to SHINE!
Above Left: "Piper" Feb. 2009!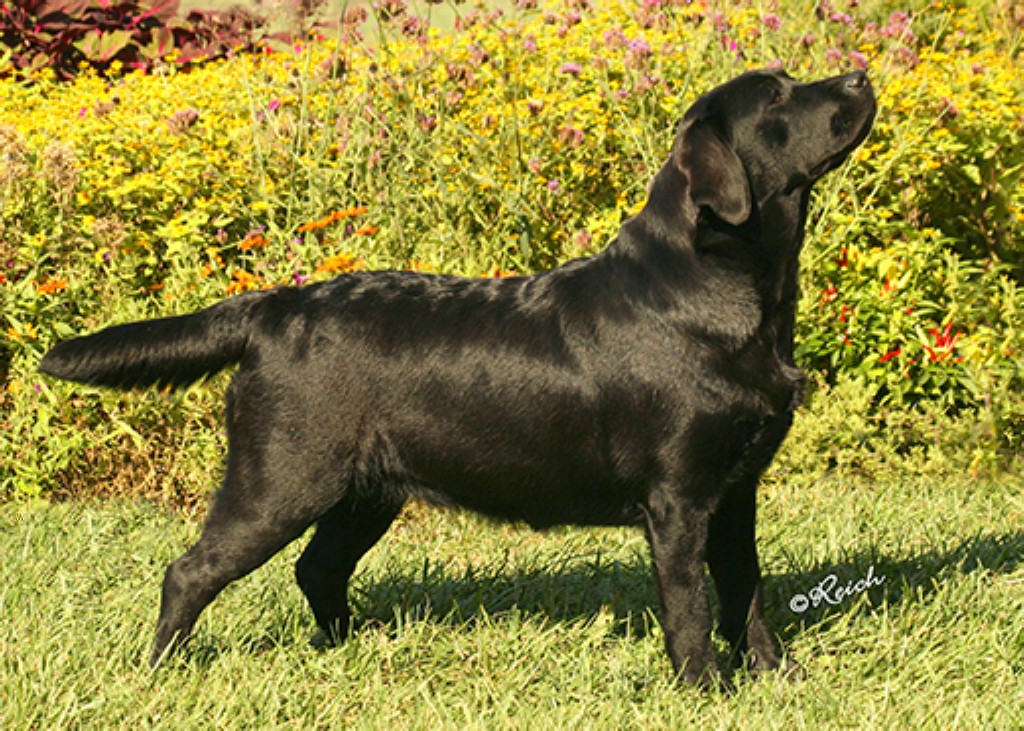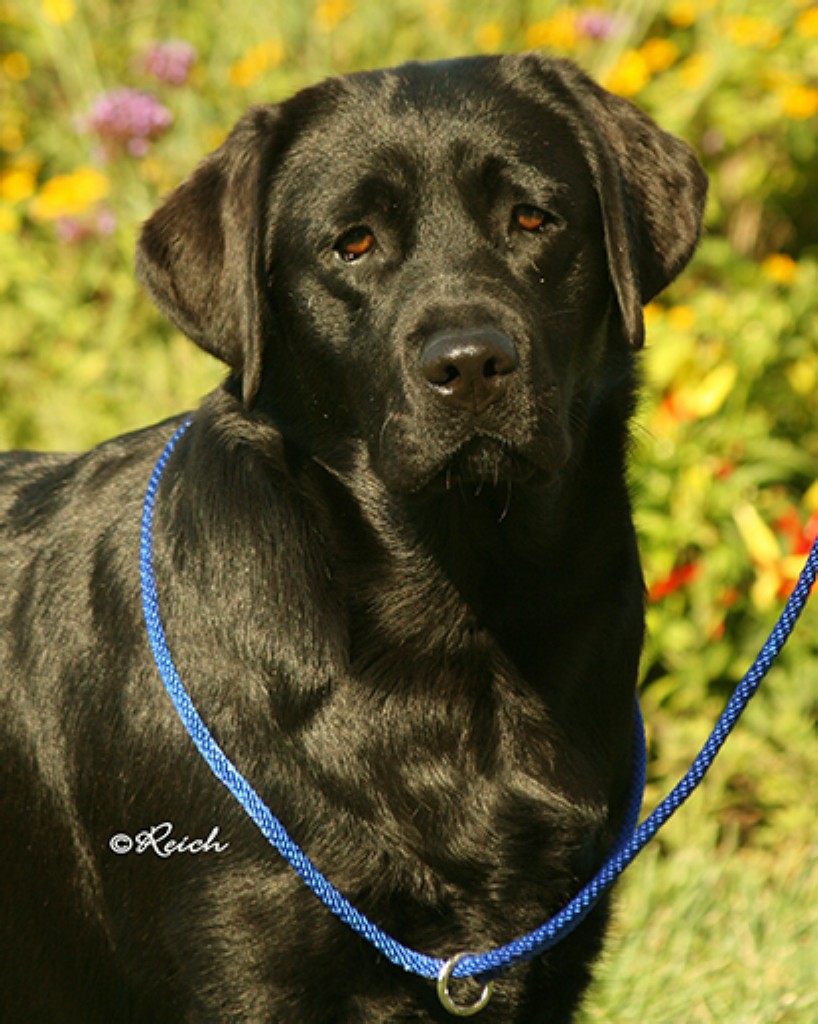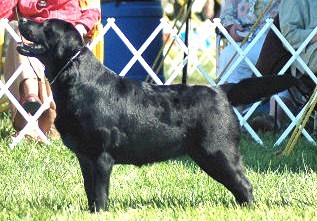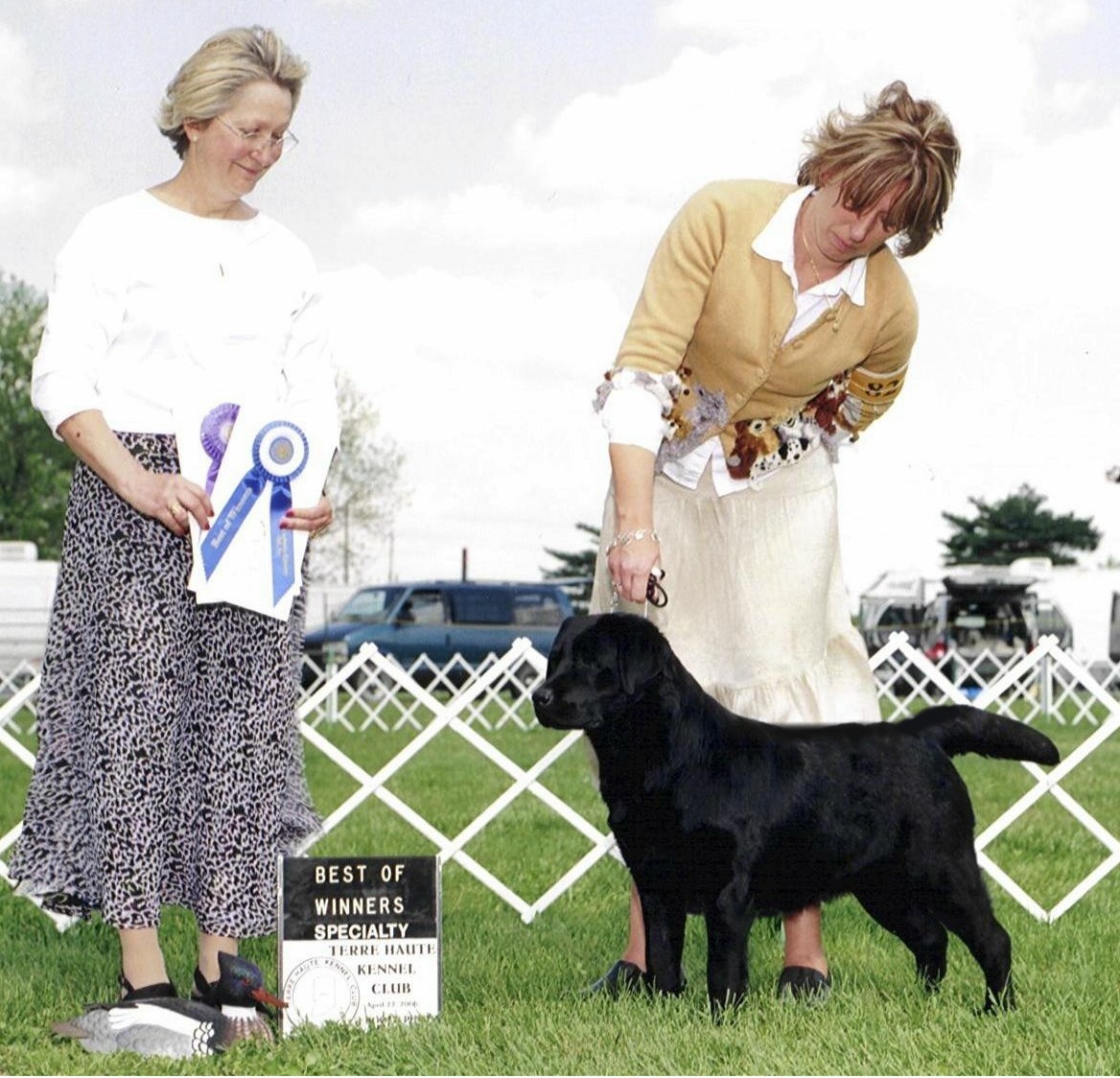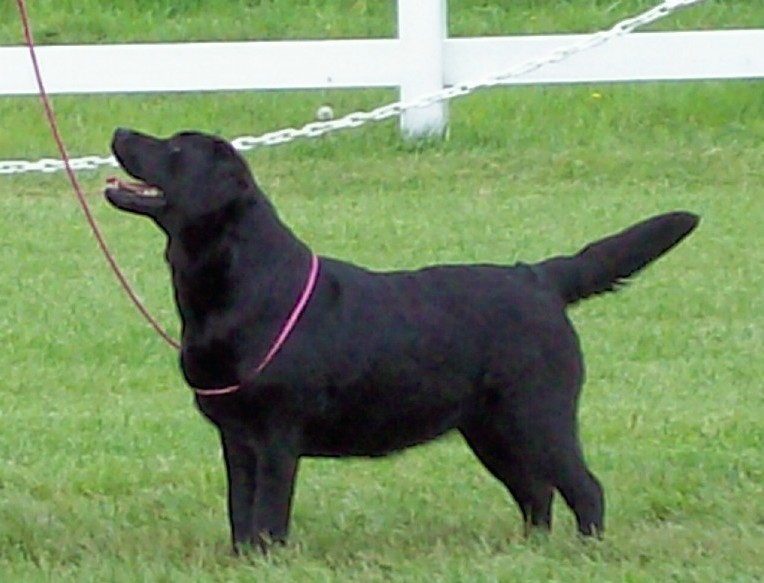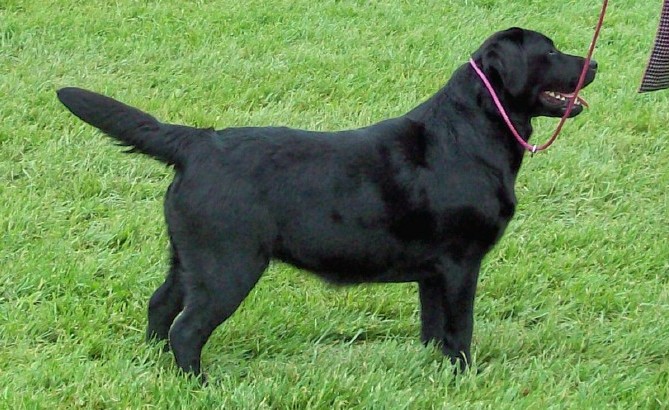 Notable Wins:

Winners Bitch & Best of Winners:'06 Hoosier Specialty
BEST IN SWEEPS / '06 MVLRC (Sat.)!!
"Piper" finishes at 16 mos. of age!
Back to Back BEST OPP SEX / '08 DENVER SPEC.!!



"Piper"
D.O.B. 3-23-05 / By
OFA GOOD HIPS/ NORMAL ELBOWS/OPTIGEN CLEAR
"Piper" is a littersister to our "Karma"!
Co-owned with Michael Silva of Shadowbrook
Sire
BELGAIRN STORM SURGE AT KAI DEN (blk)
Sire
BISS CH. WEATHERTOP EL NINO (blk)
Sire
BISS AM/CAN/DUTCH CH. BEECHCROFT'S REGAL AIR (blk)
Dam
CH. BEECHCROFT'S WEATHERTOP WIND, CGC
Dam
BALRION WEATHERTOP RHIANNON
Sire
CH. BELGAIRN TOM JONES (choc)
Dam
BALRION OCEANS APART (blk)(full sister to CH. BALRION RING AROUND THE WORLD)
Dam
KAI DEN'S STIR OF ECHOS (blk)
Sire
BISS CH. KAI DEN'S BLACK TIE AFFAIR, JH, WC
Sire
CH. GUIDELINE's MASTERCARD (blk) (SWED IMP)
Dam
CH. HENNINGS MILL HASE'N TO KAI DEN, WC (yl)
Dam
KAI DEN JUST JESSIE AT CASTLEWOOD (yl)
Sire
CH. HAMPSHIRE'S AM I BLUE (blk)
Dam
BISS CH. KAI DEN'S SIGHT TO SEA, SH, CGC