Here's just a few....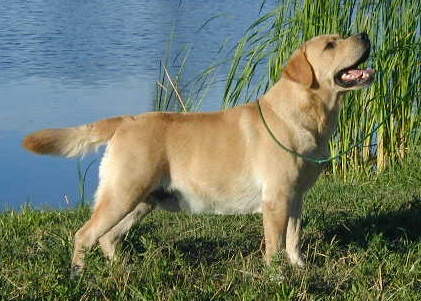 SevenWind's Troy At Kai Den (Ch. Kai Den's Black Tie Affair, WC x Ch. Millab's Driftin' My Way)
"Troy" is now with Adventure Labradors in New York. He has already been a good influence in their kennel. We wish him all the best!
Below, "Salty" holds 4 cc's in New Zealand & is owned by the Woolaston's of Southerly Labradors.
"Salty" (Ch. Kai Den's Black Tie Affair, WC x CanCh. Chocorua Silently Seaward)

Part of the big circle!
We have made so many wonderful friends in Labradors. It is an honor to be in the company of some of the Legends in the breed, as well as making a contribution to some just starting out. It is a never ending circle of which we all have started somewhere!
Ch. Kai Den's Water Lily, JH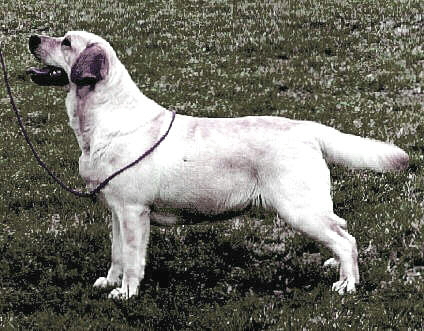 "Lily" is owned by Dickendall & Buckstone Labradors
Our Foundation
Ch. Hennings Mill Hase'N To Kai Den, WC - Hasten is in many pedigrees today!